A matter of precision. A tradition of integrity.
Welcome to Bomas. Since 1959, we have provided advanced ceramics machining for wear applications in all types of environments. We work with companies and institutions of any size in virtually every industry worldwide. You came to our website for a reason. Let's talk about it!
Now, that's a test of strength!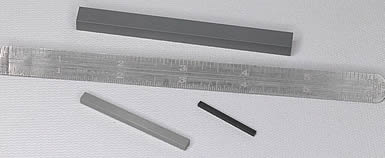 Bomas is a notch ahead of the industry!
Bomas Chevron Notched
Three-point Bend Test Specimens
Learn More