The configuration of your ceramic material and your intended use is like no other. Even those with basic similarities have their own intricate characteristics that make them unique.
We conform our processing methods to your material, not the other way around. Every technique is chosen specifically for your project. Shape generation, stock removal rates, surface finish slicing within tolerance limitations, and controlled cost all require attention customized to your specifications.
From pinhole to whatever size you need, Bomas is how you measure perfection.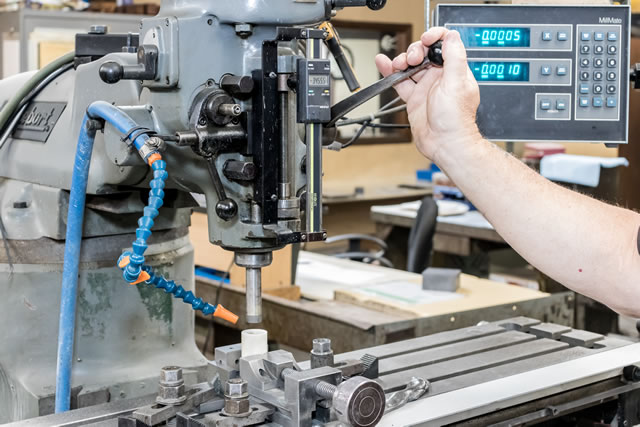 Diamond Core Drilling, Centerless Grinding, Diamond Grinding

Tiny precision machined compression specimen from this alumina ceramic billet in both vertical and horizontal orientation illustrates a process that includes a variety of Bomas skills including diamond core drilling an oversized rod, centerless grinding to major diameter, diamond grinding to finish gauge diameter and gauge length, and diamond slicing – final dogbone is less than 15mm long with extreme care given to parallelism and perpendicularity to finished length dimension – general tolerances are +0/-0.001″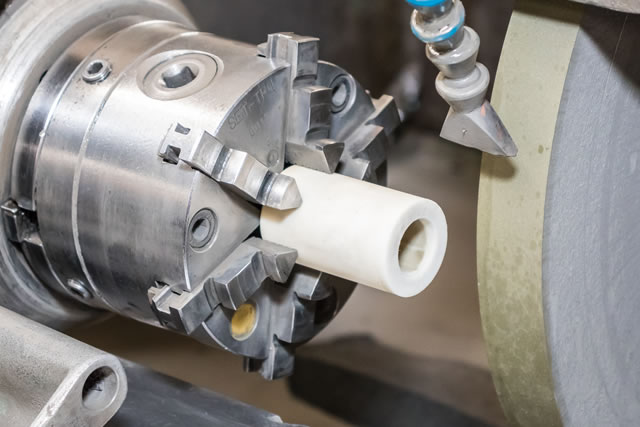 OD and ID Machining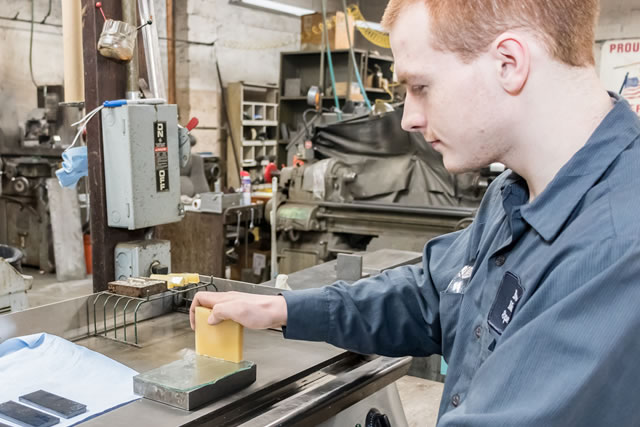 Hot plate preparation for securing ceramic pieces for initial slicing and/or grinding operations.