Attitude at Bomas isn't just a state of mind, it's a state of being. In our daily work, we measure success in very small increments, but the intangible of our attitude is measured in giant steps. Bomas is widely known for our willingness and ability to offer expert personal involvement that helps determine the correct steps and saves you money. We understand the investment you are making in terms of finances and research value, as well as some heart and soul. That sense of understanding is the attitude that guides our processing decisions, tooling methods and our counsel.
The volume of repeat business we have received over 61 years is testimony to the precision of our work and the integrity of our service. And when you consider the speed we work at to guarantee delivery, you will find our prices as competitive as any in the United States.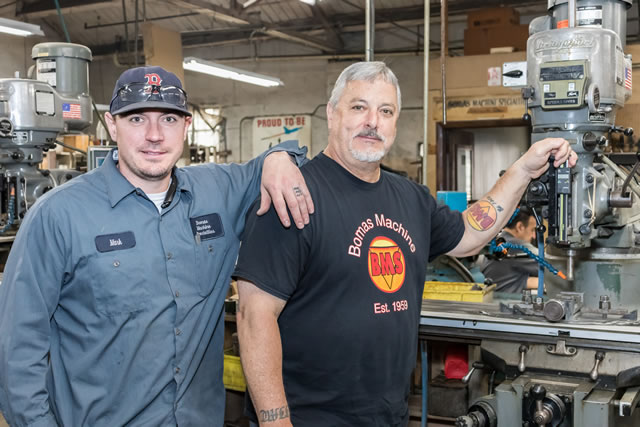 This is not the time for compromise. At Bomas, we consider ourselves an extended and valuable member of your team.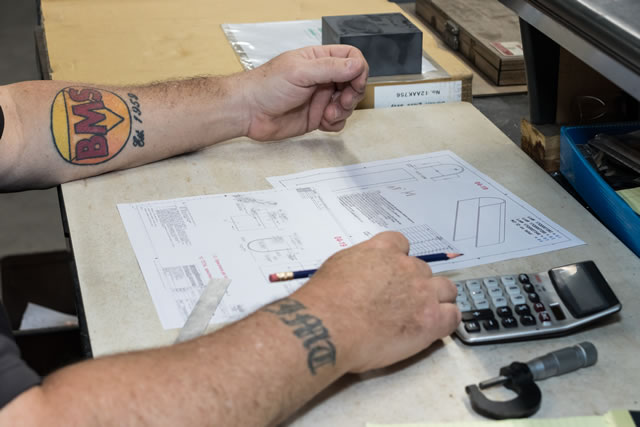 We welcome your machining challenges.
FAQs
Customer Expectations
Every aspect of your project is either performed by Joe or Mark Annese or directly supervised by them. That's unusual in this industry, but at Bomas that's the way it's been since 1959. When you communicate with Bomas, you talk to one of us, and we are accountable in every step of the process. Nothing gets lost in translation, and everything is done to your standards and requirements.
Consulting and troubleshooting are services that customers value in a Bomas partnership. Many times we work directly from your explicit plans, but often we are called upon for input as to which machining process (or material in some cases) is best suited for a particular outcome. We encourage that consultation and will send a part to you prior to final machining for your test and approval. We also provide digital photography by email so you can follow quality control progress at various stages of production.
Engineers, buyers and purchasing agents value our constant attempt to save them money. Bomas has an enviable reputation for repeat business because customers trust our performance and our pricing.
"How soon can you do this?" is one of the most asked questions we get and our approach to guaranteed delivery is always included in our answer. We respect you. We respect the integrity of your project. And we respect your deadlines. Short answer: Yes, we do rush work!
We enjoy getting this type of question because Bomas is known for understanding and meeting customer deadlines. We categorize our turn‐around as Normal and Rush and Expedited when needed. Just tell us what you require and THAT will become the turn‐around time for your project.
View all our FAQs