When engineers think MOR Bars and Chevron Notch Specimens, they think Bomas!
There are reasons for that and we hope to speak with you about it. Please email Joe Annese or Mark Annese or call 617-628-3831.
We'll talk about:
Consistent higher strength value –
Consistent precision from one piece to another –
And why Bomas has been one of only a few high quality producers in the world for over 50 years.
Bomas MOJO
We've got it going!
Mojo: The moment when something gets done that is purposeful, powerful, and positive; and the rest of the world recognizes it. Now that's a Bomas specialty!
Open lines of communication and ease of access
Joe and Mark readily available by phone or email
Questions answered with in-depth knowledge and experience
Solutions to difficult machining challenges
Track your project from order to delivery
Accountability in every step of the process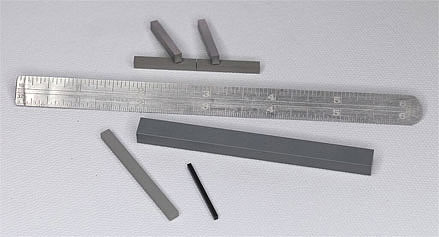 "A recent job required precise chevron-notching of several bars made from different material. That seems simple enough but we had some unique concerns. Cost was an issue so we needed alternative approaches, but we were already behind schedule. Bomas was very helpful in not only discussing options but showing us samples for initial testing with no delay in overall scheduling."
Materials Engineer, Northeast Materials Manufacturer